As Valentine's Day quickly approaches, ️️ is inevitably in the air. If you're looking to make this Valentine's Day extra-special, here are Malta's seven hidden places you'd love to visit with your partner while staying at Porto Azzurro Aparthotel. ️
1. Valletta – The Upper Barrakka Gardens
Explore and take in breath-taking view from the beautiful Barrakka Gardens, where you can see the whole of Valletta. In the evening, this place provides a romantic atmosphere. If however, you visit the Upper Barraka Gardens at noon, you can witness the cannon salute over the Grand Harbour (right under the Upper Barracca Gardens). Every day at noon, members of the Malta Heritage Society (dressed in British Artillery uniforms) fire a salute. The views over the Grand Harbour are just spectacular.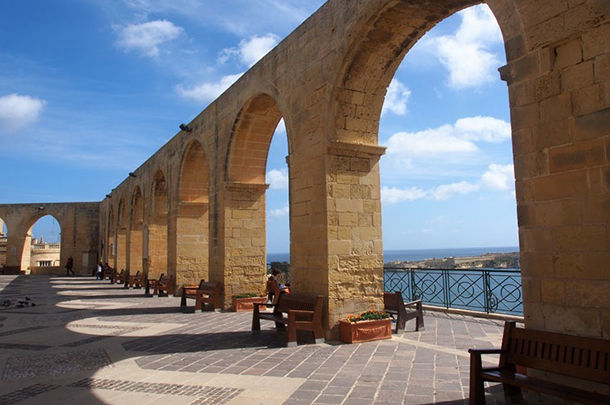 Image credit to BaldHiker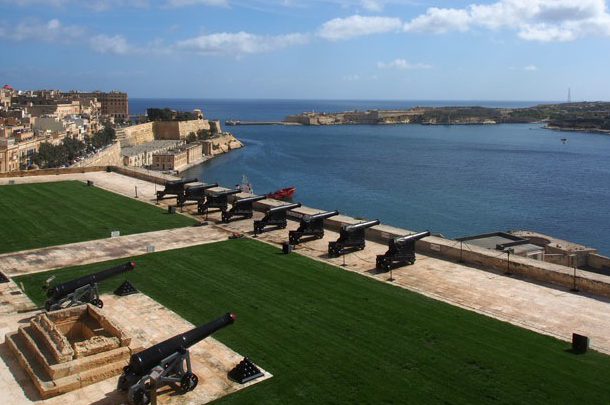 Image credit to BaldHiker
2. Mellieha Parish Church
Take a bus and see the Parish Church of Mellieha. The Parish Church of Mellieha is dedicated to the Birth of Our Lady and was built between 1881 and 1898. This beautiful church is well worth a trip and gives panoramic views of Mellieha Bay, perfect on a sunny day or at night.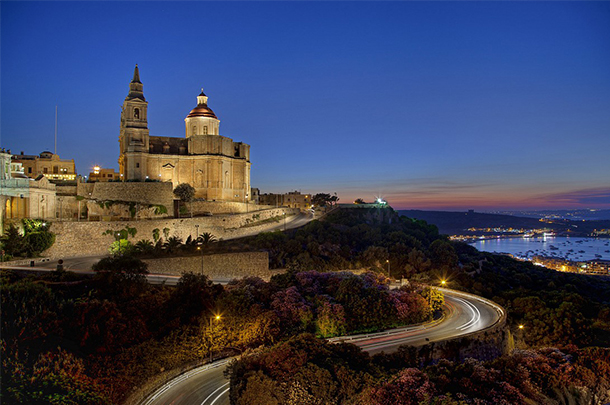 Image credit to StephenGalea
3. Gozo
You can book a private romantic boat trip around the island of Gozo. Or, you can visit Gozo and go back in time at the Citadel in Victoria. Stroll along the many narrow streets of this old city in a romantic atmosphere and enjoy the breathtaking views of the island.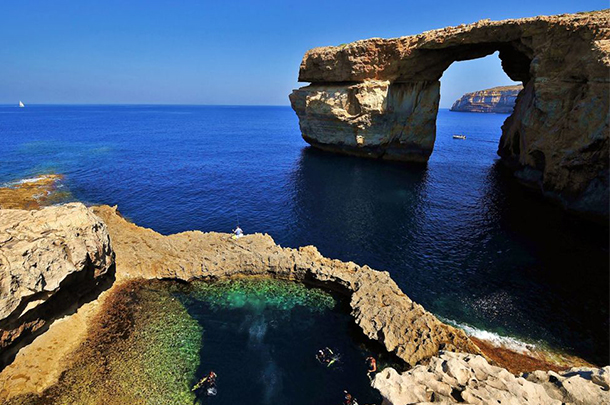 Image credit to AceEnglish, Malta
4. Casa Rocca Piccola
Take a Tour of Casa Rocca Piccola, the 16th Century Palace of a Maltese Noble family. Owned by the Marquis de Piro, this beautiful stately home is crammed with fascinating antiques and historical gems. Often described as a 'living museum', Casa Rocca Piccola is the only privately owned Palazzo open to the public in Valletta and has a fascinating variety of different things to see. There's even a charming coffee shop and delightful gardens to explore too.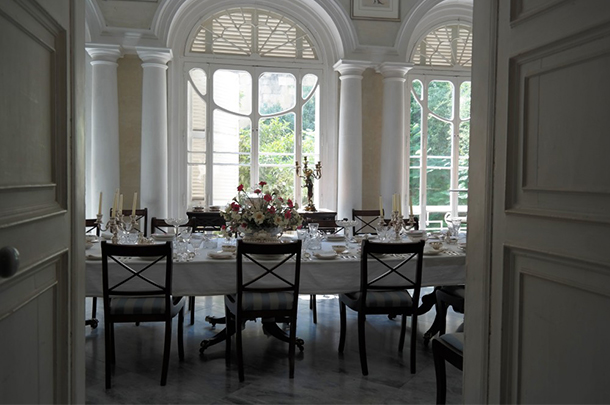 Image credit TheOldNow
5. Manoel Theatre
Marvel at Manoel Theatre. The third oldest theatre in Europe, Manoel Theatre is truly breath-taking. The ornate décor is perfect for watching plays, orchestras, balls and other extravagant events.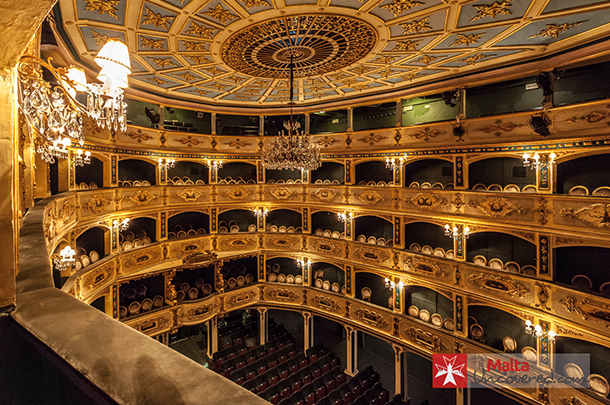 6. Chamber of Mysteries
Have a fantastic night out. Catch a Show at the Chamber of Mysteries. Dubbed 'Malta's most amazing night out', the Chamber of Mysteries is the perfect combination of fine dining and great magic shows. If you're going for Valentine's Day, you can book a fantastic three-course meal and romantic show.
Image credit to Chamber of Mysteries
7. Mdina – The Silent City
What more romantic than taking a walk, or dining in Mdina, known as the Silent City. Overlooking the island of Malta, at Mdina, you will find a selection of romantic restaurants with tasty food. While at Mdina, drop in at Fontanella Tea Garden. This place speaks for itself: quality food, stunning views, and on top of it, famous homemade yummy cakes. An ideal romantic spot to visit with your partner while in Malta.
Not in a mood for adventures? Not to worry, Malta is still the perfect destination for a romantic getaway:
Take a bottle of wine and visit one of the most romantic beaches on the Maltese islands. The Ghajn Tuffieha Beach is a rocky, little bay with stunning azure waters with a breathtaking sunset on the horizon. Simply sit on the sand with your partner and listen to the sound of the sea with a glass of wine. Make sure you watch the sunset on a clear day!
Skip the touristy Valletta and opt for a Harbour Cruise. Relax on a Boat Tour (book your hotel stay direct with us, and you'll have a free harbour cruise for two).
Walk the Xemxija Bay promenade and grab something sweet at St. Pauls Bay.