Suppose you're looking for a breathtaking destination that perfectly blends natural beauty, rich history, and authentic Maltese culture. In that case, Xemxija should be at the top of your list.
Welcome to Xemxija, Malta's best-kept secret! Tucked away on the northern coast of this beautiful Mediterranean island, Xemxija is a hidden gem that offers breathtaking views, stunning natural beauty, and a rich cultural heritage. While popular destinations like Valletta and Sliema are a must-visit, this quaint village is a haven for travelers seeking an authentic experience away from the crowds.
Unveiling the Beauty of Xemxija
Nestled in the heart of the island, Xemxija offers stunning views of the Mediterranean Sea and the rolling Maltese countryside. This small village boasts a stunning coastline and a peaceful atmosphere, making it the perfect escape from the hustle and bustle of the city. So, for those seeking a more leisurely pace, Xemxija's charming promenade is the ideal place to stroll and soak in the local culture. Enjoy a cup of coffee at a seaside café, or browse the local markets for souvenirs to take home. But, there is more…
Xemxija's Rich History
Xemxija has a fascinating history that dates back to ancient times, and there are plenty of historical landmarks to explore. The Village has been inhabited by various civilizations throughout history, including the Phoenicians, Romans, Arabs, and Normans, which has left behind a rich tapestry of cultural influences.
Xemxija's Coastline
The name "Xemxija" translates to "sunny bay," and indeed, the village basks in sunshine for most of the year, making it a haven for sun-seekers and nature lovers alike. The coastline has secluded coves and hidden bays, perfect for snorkeling, swimming, or simply soaking up the sun. Stroll along the charming promenade and enjoy coffee or gelato as you watch the boats bobbing in the harbor.
Visit the Xemxija Heritage Trail
One of the must-visit sites is the Xemxija Heritage Trail, which takes you on a journey through the past, including its Roman and Phoenician roots, stunning landscapes, and panoramic views of the Mediterranean Sea. This trail begins at the top of a hill just behind the Porto Azzurro Apart Hotel, and it is an absolute gem, packed to the brim with untouched and fascinating historical sites.
Along the way, you'll see ancient tombs, Roman ruins, and Roman Baths. The trail is well-marked and excellent, a fascinating glimpse into Malta's past.
P.S. If you're looking for a truly immersive and informative experience on the Xemxija Heritage Trail, download the Xemxija Heritage Trail app. It's the perfect companion for any explorer looking to uncover the secrets of this incredible historical trail: Xemxija Heritage Trail Map.
The 1000-Year-Old Carob Tree
If you find yourself on the Xemxija Heritage Trail, be sure to visit this natural wonder – it's an experience you won't soon forget.
The magnificent 1,000-year-old Carob Tree (Ceratonia Siliqua) stands proud at the front of the Roman Apiaries along the Xemxija Heritage Trail. This tree is not just any ordinary tree – it's a true natural wonder and a testament to the power and beauty of nature.
In fact, this majestic tree holds the title of the oldest tree in all of Malta, a true living relic that has stood the test of time for over a millennium. Its impressive trunk spans a whopping seven meters wide, and its thick, meandering roots spread out in all directions, creating a stunning natural spectacle that is truly awe-inspiring.
As you stand in the presence of this ancient tree, you can't help but feel a sense of reverence and wonder.
Visit Ghadira Nature Reserve – Is Simar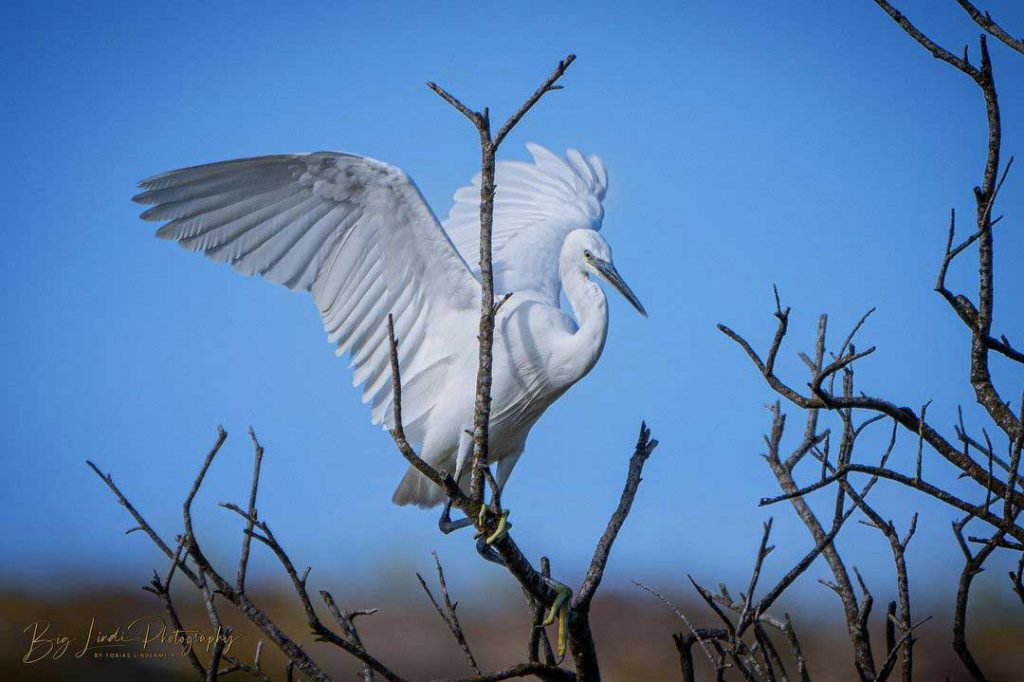 Is SImar, a beautiful natural area, is home to various flora and fauna, including migratory birds. As you venture through the lush vegetation, you'll feel a sense of wonder and awe at the beauty of the surrounding landscape. The rustling of the leaves and the chirping of birds will transport you to a world untouched by the hustle and bustle of modern life.
Whether you're an avid birdwatcher or simply seeking a peaceful escape from the daily grind, Is-Simar Nature Reserve is the perfect place to reconnect with nature and bask in its glory.
Explore St. Paul's Island
Welcome to the stunning and mysterious St. Paul's Island (Maltese: Il-Gżejjer ta' San Pawl), also known by the charming name of Selmunett. This little gem is nestled off the northeast coast of the main island of Malta and is sure to captivate you with its breathtaking natural beauty and fascinating history.
The Story of St Paul in Malta
For nearly 2000 years, Christianity has been the dominant religion in Malta. According to legend, St. Paul introduced the religion to the Maltese people around A.D. 60. However, his arrival on the island was not intentional but rather the result of an accident. St. Paul and 270 others traveled by ship to Rome, where he was to be tried as a political rebel.
During the journey, the ship was caught in a violent storm and eventually became shipwrecked. However, all aboard the ship managed to swim safely on an apparently barren and uninhabited island. This island is now known as St. Paul's Island. Today, a statue of St. Paul stands on the island to commemorate this significant historical event.
What Is St Paul's Island In Malta Like?
St. Paul's Island is actually made up of two islands that are sometimes separated by a shallow isthmus. Because of this unique feature, it is often referred to in the plural as St. Paul's Islands. Despite its small size, St. Paul's Island is Malta's second-largest uninhabited island, boasting an area of 0.1 square kilometers (0.04 square miles).
Visiting St. Paul's Island offers some of the most breathtaking views of Bugibba on the main island, which are truly awe-inspiring and must be seen to be believed. Besides this, there are numerous other sights to behold during a trip to the island.
A sunken ferry in St. Paul's Bay and the towering cliffs provide a perfect photo opportunity for divers. The statue of Saint Paul, erected in the 19th century, is also a magnificent sight to behold.
Exploring this remarkable landmark is a must, and during a boat tour, visitors can step onto the island and get up close to the statue. A path leads straight to the statue, providing ample opportunities for photographing and learning more about Saint Paul's role in transforming Malta.
How To Get There? To reach the island, the only option is to travel by boat. Boat trips usually depart from Bugibba, located on the island's northern side.
Experience the Thrills of Watersports
Xemxija is a watersports paradise with plenty of activities to choose from. You can rent a jet ski and zoom across the bay, go parasailing and enjoy the bird's eye view of the coastline, or try your hand at windsurfing and kiteboarding. For a more relaxing experience, you can go on a sunset cruise and enjoy the stunning colors of the Mediterranean sky.
Other popular water sports for thrill-seekers are diving, snorkeling, paddleboarding, jet-skiing, and kayaking. The Village's sheltered bay provides the perfect conditions for these water-based activities, and the surrounding cliffs and caves offer thrilling opportunities for cliff jumping and snorkeling.
Diving and Snorkeling
Malta is famous for its crystal-clear waters, and Xemxija is no exception. The area is home to several excellent diving and snorkeling spots, including Coral Lagoon and St. Paul's Islands. Whether you're an experienced diver or a beginner, plenty of options are available for exploring Malta's underwater world. Popular dive sites are:
Cirkewwa Reef: One of Malta's most popular dive sites, featuring a variety of marine life and stunning underwater rock formations.
P29 Wreck: A former patrol boat sunk intentionally to create an artificial reef, now home to various fish and other sea creatures.
Santa Maria Caves: A network of underwater caves and tunnels inhabited by colorful fish and other marine life.
Lantern Point: A dive site featuring a unique underwater rock formation that resembles a lantern, as well as an abundance of marine life.
Popular Beaches in Xemxija
Mistra Bay Beach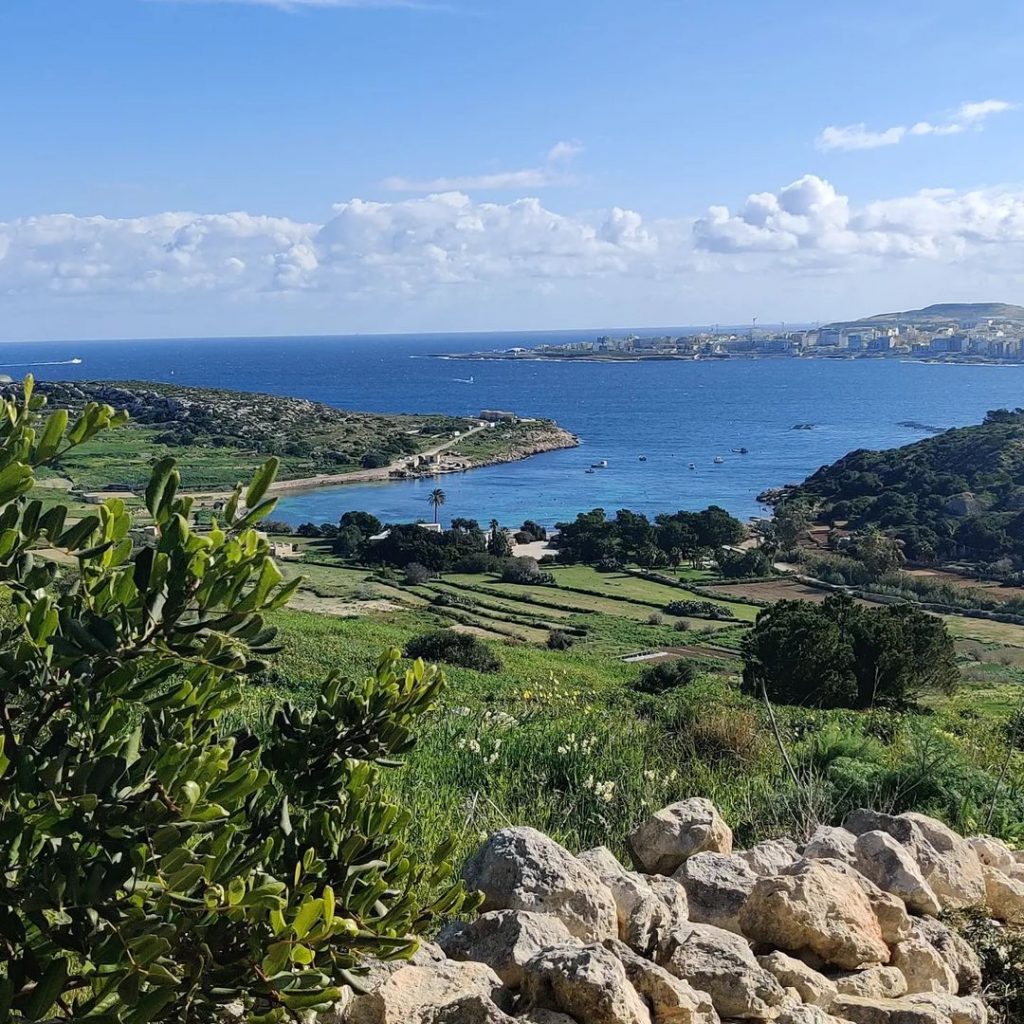 A beautiful and peaceful spot for those seeking a relaxing and secluded beach experience. The clear and calm waters are ideal for swimming and snorkeling, and the rocky coastline provides a stunning backdrop for a day at the beach. One unique feature of Mistra Bay Beach is its proximity to the Mistra Battery ruins, which offer a glimpse into Malta's rich military history and provide a fascinating backdrop for a day at the beach. Additionally, the beach is surrounded by beautiful natural scenery and hiking trails, making it a perfect spot for nature lovers and outdoor enthusiasts. Mistra Bay Beach is located between Xemxija Bay and Selmun.
Fekruna Beach
The beach is relatively small, with a narrow strip of sand and pebbles surrounded by rocky cliffs, located in the town of Xemxija. The clear blue waters are perfect for swimming and snorkeling, and the beach is also a popular spot for fishing. This picturesque beach is a hidden gem not well-known to tourists, making it a perfect spot for those who want to escape the crowds and enjoy a relaxing day by the sea.
In the summer, the beach can get quite busy with locals, but during the off-season, it is a peaceful and serene spot to spend the day.
One of the best things about Fekruna Beach is its stunning natural beauty. The rocky cliffs that surround the beach are covered in lush green vegetation, providing a lovely contrast to the crystal-clear waters of the Mediterranean. There are also several caves and rocky outcroppings to explore, making it an excellent spot for adventurous visitors. Despite its secluded location, Fekruna Beach is easily accessible by car or public transport. A small car park is nearby, and several bus routes stop just a short walk from the beach.
Other nearby beaches are:
Mellieha Bay: A short drive from Xemxija is Mellieha Bay, one of Malta's most popular beaches. It's shallow waters and soft sand make it the perfect place to spend a day in the sun. Visit the Mellieha Parish Church, which dates back to the 19th century, or wander through the town's winding streets and alleys.
St. Paul's Bay Beach: a long, sandy beach with crystal-clear waters ideal for families and water sports enthusiasts.
Ghajn Tuffieha Bay Beach: a secluded and picturesque beach surrounded by cliffs and offers a perfect escape from the crowds.
Gnejna Bay Beach: a stunning and unspoiled beach with clear waters perfect for swimming, snorkeling, and sunbathing.
The Red Tower
The Red Tower is a 17th-century watchtower built by the Knights of St. John to defend the island against invasion. The tower is situated in a spectacular location on the crest of the Marfa ridge at l-Ahrax tal-Mellieha, overlooking Ghadira Bay, the nature reserve and bird sanctuary, and the straits between Comino and Gozo.
The tower is more commonly referred to as the Red Tower due to its painted color during its restoration Grandmaster Jean Paul Lascaris Castellar constructed the tower in 1649, and at that time, it was the furthest fortification from Valletta, serving as an effective communication medium to Gozo. During the period of the Knights, the tower was armed with a cannon and had a defense force of 30 men.
One could cross over a drawbridge from a set of stairs to access the entrance. The tower is built on a square-shaped plan with four towers situated in each corner, and its outer walls are 4 meters thick. During the British era, it regained its defensive purpose, and in recent times, it has been transformed into a radar station by the Armed Forces of Malta.
Nearby Attraction
Selmun Palace, Danish village Malta, Rotunda of Mosta, Popeye's Village, Paradise Bay, Mellieha, Ghadira Bay, Golden Bay, Dive in Comino, Bingemma Troglodyte Settlement, Malta National Aquarium, Malta Classic Car Collection Museum, Gnejna Bay, San Pawl tat-Targa, Fomm ir-Rih Beach, Rotunda of St Marija Assunta, Manikata…
Local Cuisine
No trip to Malta is complete without indulging in the local cuisine.
Maltese cuisine is a blend of Mediterranean and Middle Eastern flavors, and Xemxija has a variety of restaurants and cafes to choose from. You can enjoy fresh seafood, traditional Maltese dishes like rabbit stew and pastizzi, and a variety of Italian-inspired cuisine. Don't forget to try the local wine and beer, and finish your meal with a delicious dessert like the Maltese honey rings.
Did we miss anything? Let us know, and we will happily add your favorite spot, activity, or local attraction to our Xemxija article.
FAQ
Getting to Xemxija: Xemxija is located on the northern coast of Malta, just a short drive from the famous tourist town of St. Paul's Bay. The easiest way to get to Xemxija is by car or public transportation. However, if you're driving, you can reach Xemxija by taking the Bajda Ridge Road from St. Paul's Bay or the Triq il-Qawra from Qawra.
Best Time to Visit: The best time to visit Xemxija is spring and autumn (April to May and September to October). During these months, the weather is mild, and the crowds are lighter, making it an ideal time for exploring the Village's outdoor attractions.
Xemxija Accommodation: When it comes to accommodations, look no further than Porto Azzurro. 🙂 Our comfortable and well-appointed rooms are the perfect home base for your Maltese adventure. Plus, our convenient location means you'll be just minutes away from Xemxija's top attractions. At Porto Azzurro, you'll find a warm and welcoming atmosphere that embodies the spirit of Xemxija. Welcome to Xemxija!