Our new fitness and games room is located right next to our indoor pool, at Porto Azzurro Aparthotel. Stop by, get fit, or relax and enjoy the games room. This is the perfect way for you to relax or, if you prefer, get in some exercise during your stay.
If you prefer a little social, interactive entertainment you can head to our games room for some recreation.
Some would like to keep fit even on their holidays and our new fitness equipment (Cross Trainer and Bicycles ) will help you do just that.
Welcome to Azzurro Pool Deck and Restobar in Xemxija!
NEW!
Dear Guests, the hotel will be taking the food & beverage operation under its management from Saturday 17th June, 2023.
We will be offering breakfast for hotel guests and outsiders and an a-la-carte menu throughout the whole afternoon at the pool restobar (weather permitting). We apologize for any inconvenience until the date and appreciate your understanding. If you have any questions or concerns, please don't hesitate to ask our friendly staff for assistance.
Thank you!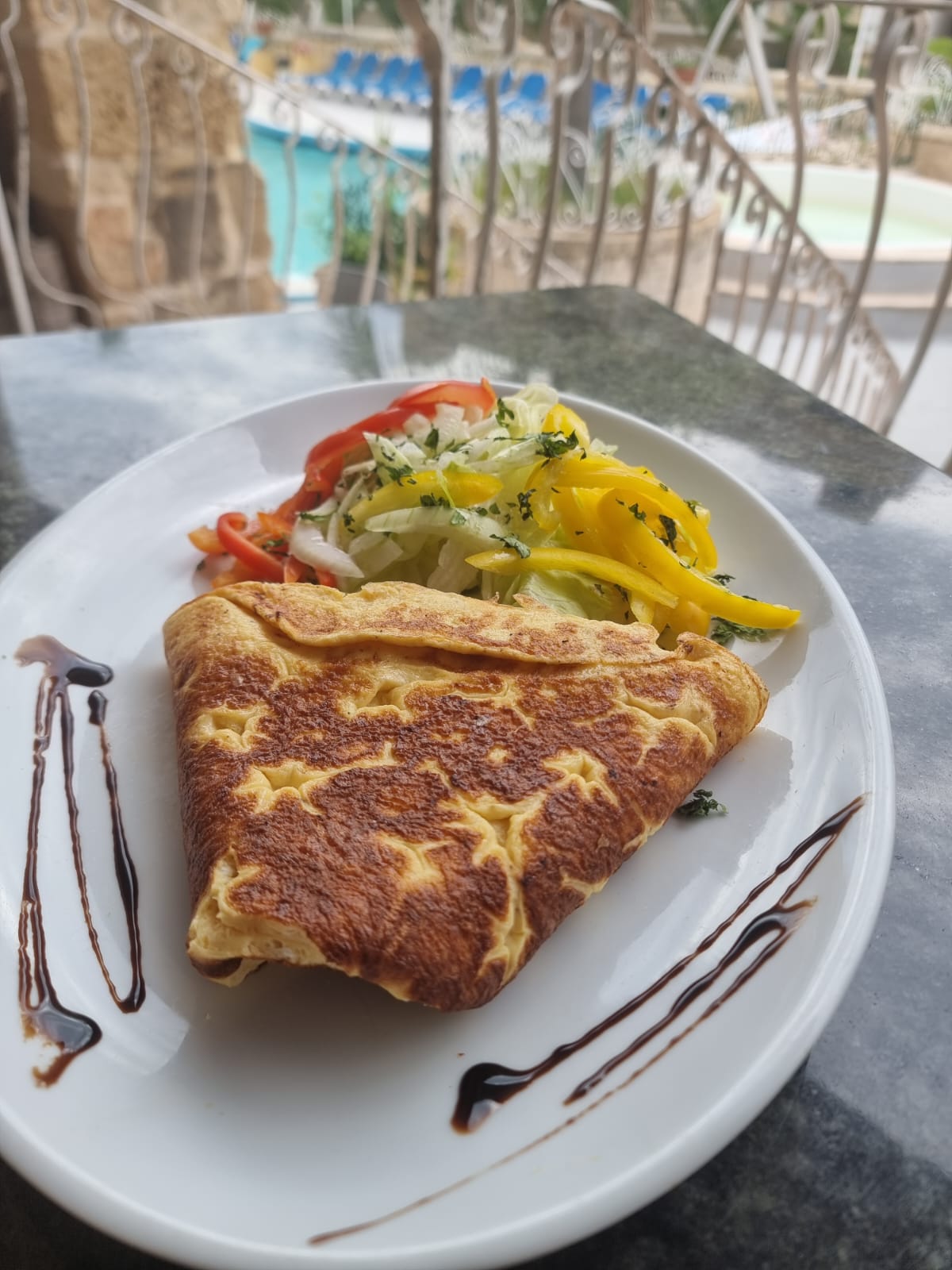 Day By The Pool, Xemxija, Malta
The Outdoor & Indoor Swimming Pool are FREE for the Hotel Residents!
The Porto Azzurro Aparthotel features a lovely free-form freshwater pool with extended sundeck areas. The Xemxija pool is enriched with lovely landscaping and lovely views both of the sea and the countryside. Complementing the pool is a poolside bar where one can enjoy a snack, a light lunch or a refreshing drink. Once a week in the summer months the resort offers a BBQ with entertainment.
The outdoor pool is open from Monday to Sunday, from 09.00am (May to October).
______________________________________________________________________________
To feel better on a day when the heat is stiffing, stop by the Porto Azzurro hotel in Xemxija. Jump into the cool water, relax and enjoy your swim. No grains of sand or stones are getting all over the place, there is no risk of being stung by jellyfish, and no saltwater blinding you as you dive. Snacks and drinks are available against payment from the Pool Bar, depending on weather conditions.
Come, join us! Relax… unwind, get in a flip flop state of mind.
+356 21 58 5171
To our valued guests, We are currently refreshing this page to provide you with the latest updates. We sincerely apologise for any inconvenience this may cause. Porto Azzurro Aparthotel Team.