Malta might not immediately come to mind when thinking about where to jet off for a wild and wonderful spring break. But this hidden gem in the heart of the Mediterranean is seriously underrated.
Malta has everything from its jaw-droppingly gorgeous landscapes to its centuries-old cultural treasures. And let's remember the mouth-watering food and endless party scene, too! Need some convincing? Here are our top reasons to pack your bags and head to Malta this spring break.
Getting to Malta
This small island nation is well-connected to most major European cities by air. So you can easily catch a direct flight from dazzling destinations like London, Paris, Rome, and many others. Or, if you're feeling fancy, why not take a scenic cruise that stops in Malta? And for those who are more adventurous, hop on a ferry from nearby Sicily and enjoy the sea breeze as you approach this beautiful island.
Getting around Malta
Now, let's talk about getting around Malta. With its petite size, exploring Malta is a breeze! The most popular way to do so is by car, but don't worry if driving isn't your thing. You can easily use the efficient public transport system or rent a stylish scooter. Just remember that driving in Malta can be a tad challenging due to narrow roads and traffic congestion in some areas.
Did we mention that driving is on the left in Malta and Gozo? So buckle up and get ready for a thrilling adventure!
Beautiful Beaches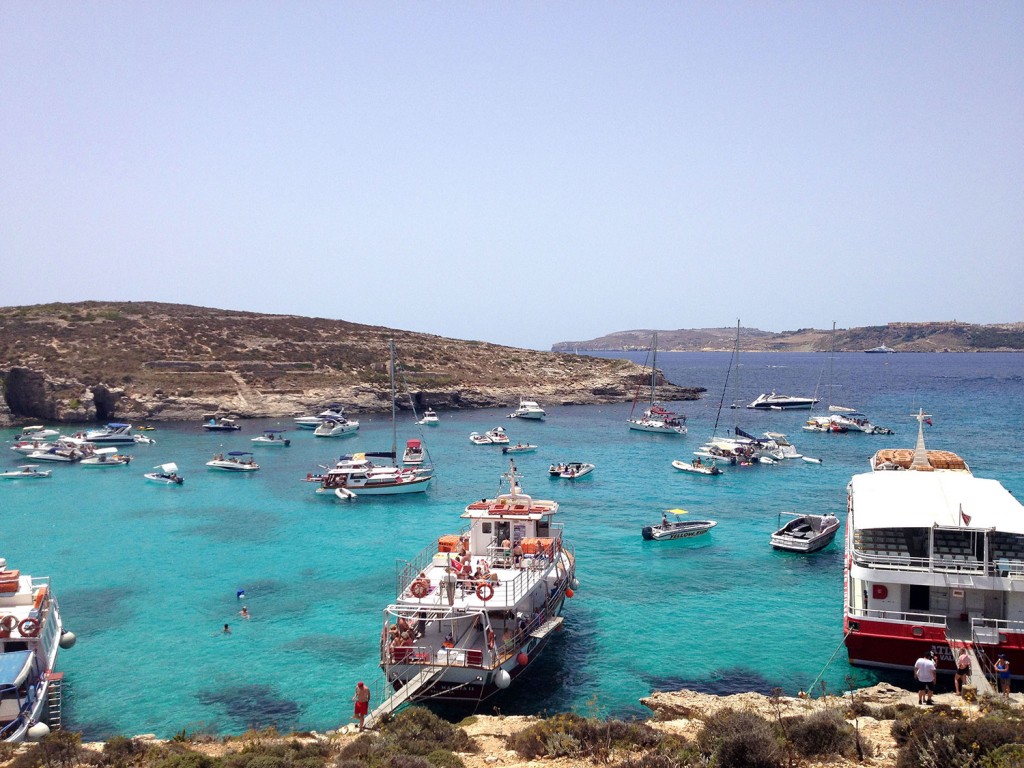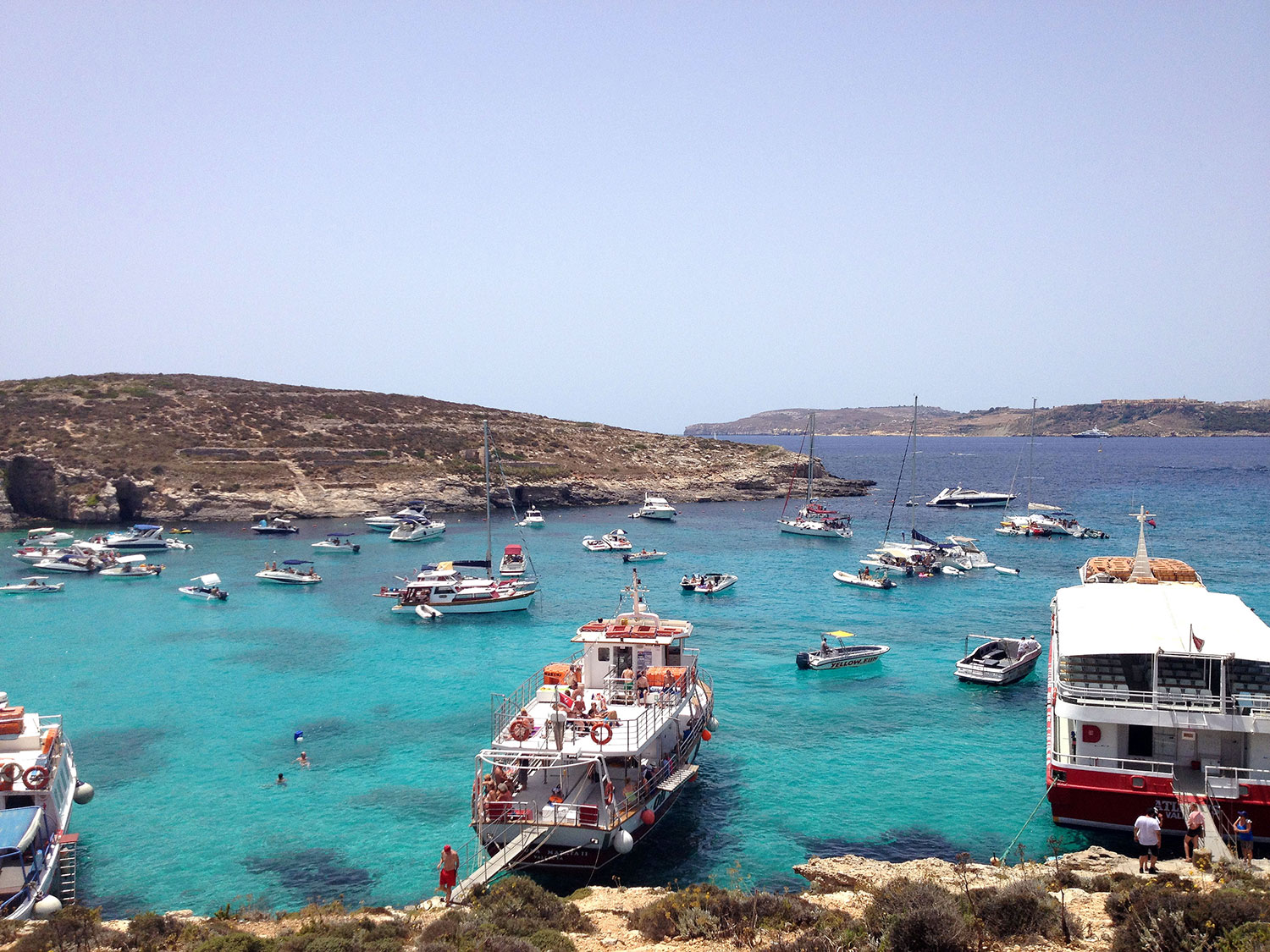 Malta is home to some of the most stunning beaches in the world, with crystal-clear Mediterranean waters. The Blue Lagoon on the island of Comino is a must-visit destination, with its turquoise waters and picturesque scenery. In addition, Golden Bay, a secluded St. Peter's Pool, is a popular spot for beach-goers, with plenty of amenities and activities.
If you're looking for an adrenaline rush, head to Xemxija Ghajn Tuffieha, where you can enjoy cliff jumping and other adventurous activities. For a more relaxing experience, head to Mellieha Bay, where you can soak up the sun and enjoy the gentle waves.
Fascinating History and Culture
Let us take you on a journey back in time to the captivating island of Malta! This gem of the Mediterranean has a history that spans thousands of years, and it's sure to leave you in awe. From the ancient Phoenicians to the mighty Romans and the skillful Arabs, Malta has seen it all. The legendary Knights of St. John, the French, and the British also conquered the island, each leaving their unique mark on this enchanted land.
Today, you can immerse yourself in the history and culture of Malta by exploring its ancient ruins, medieval cities, and majestic cathedrals. Stroll through the charming streets of Rabat, Mdina, or Birgu, and witness the fusion of old and new in this vibrant country.
And let's not forget about Valletta, the capital city that's a UNESCO World Heritage site, boasting stunning Baroque architecture, museums, and galleries. If you're lucky enough to visit during the annual Valletta International Baroque Festival, you'll experience the best of Baroque music, art, and culture.
Delicious Cuisine
This small island nation is a culinary paradise, blending the influences of the Mediterranean, Arabic, and Sicilian cultures to create a unique and flavorful cuisine. Where you can indulge in the freshest seafood, hearty stews, and delicious pastries like the famous pastizzi, filled with rich ricotta cheese or savory peas, sink your teeth into the delightful ftira, a traditional Maltese bread topped with juicy tomatoes, olives, and capers. And remember to savor the lampuki, probably the most popular fish in Malta.
Finally, to wash it all down, be sure to sample the local wine and Cisk beer for an authentic taste of Malta!
Exciting Nightlife
But that's not all Malta has to offer. Are you ready for an unforgettable nightlife experience? Then head to Paceville, the main hub of Malta's vibrant nightlife scene. The streets are lined with bars, clubs, and pubs where you can dance the night away. And music lovers, you're in for a treat! Malta hosts several music festivals throughout the year, including the legendary Isle of MTV Malta Special, where some of the biggest names in the industry perform.
Incredible Scenery
And let's remember Malta's breathtaking natural beauty! The rugged cliffs, charming villages, and stunning sea views will leave you in awe. Explore the natural landmarks like the Blue Grotto, a series of sea caves on the southern coast, or the Dingli Cliffs, the highest point on the island. Although the iconic Azure Window natural arch collapsed in 2017, plenty of other picturesque spots remain to discover. Plus, with warm temperatures and sunny skies, spring is the perfect time to bask in the sun and enjoy the great outdoors.
Things to do in Malta in spring
Springtime in Malta is a feast for the senses, with a bounty of activities and experiences to relish. So whether you're a history buff, a culture connoisseur, or simply seeking some sun-soaked relaxation, Malta has got you covered. Here's a tantalizing taste of what's in store for you on this mesmerizing Mediterranean archipelago.
Visit Valletta, the enchanting capital – Start by visiting Valletta, Malta's stunning capital city, a UNESCO World Heritage Site filled with history, art, and culture. Marvel at the baroque architecture as you wander through the picturesque streets and explore the grandeur of St. John's Co-Cathedral and the Grandmaster's Palace. The Manoel Theatre and the National Museum of Fine Arts are to be noticed for culture vultures.
Megalithic Temples: A Journey Back in Time – A trip to Malta's megalithic temples is a must for history enthusiasts. These awe-inspiring ancient structures are over 5000 years old and are some of the oldest free-standing buildings in the world. The Ħaġar Qim, Mnajdra, and Tarxien temples are the most famous examples. As you explore these mystical sites, immerse yourself in the fascinating world of Malta's prehistoric civilization.
The Blue Lagoon: A Slice of Paradise – Looking for a place to soak up the sun and take a refreshing swim? Look no further than the Blue Lagoon. Nestled on the tranquil island of Comino, this stunning swimming spot boasts crystal-clear turquoise waters that are perfect for snorkeling or simply floating in the sun-kissed waves. So soak up the breathtaking scenery and bask in the serenity of this enchanting oasis.
Diving: An Underwater Adventure – For thrill-seekers, the Maltese Islands offer a plethora of world-class diving opportunities. From shipwrecks to underwater caves, there's no shortage of mesmerizing marine life to discover. Dive into the Blue Hole and explore the mesmerizing Um El Faroud wreck or marvel at the intricate rock formations of the Cathedral Cave. Then, get ready for an underwater adventure that will leave you breathless.
Maltese Cuisine: A Gastronomic Delight – And last but certainly not least, indulge in Maltese cuisine. As already mentioned, no trip to Malta would be complete without indulging in the tantalizing local cuisine. The rich Mediterranean flavors and cultural influences make Maltese dishes a gastronomic delight. Sample the traditional rabbit stew, pastizzi, and ftira, among other mouth-watering local specialties. And be sure to satisfy your sweet tooth with the famous Ħelwa tat-Tork and Imqaret pastries.
Discover the Magic of the Three Cities – Embark on a journey through time and discover the captivating beauty of Vittoriosa, Senglea, and Cospicua – three fortified cities brimming with history and charm. These hidden gems are a walker's paradise and boast breathtaking panoramas of the majestic Grand Harbour. Get lost in the narrow streets lined with colourful houses, admire the impressive bastions and fortifications, and immerse yourself in the rich culture and heritage of these timeless cities.
Sail Away to Adventure – Looking for a thrilling way to explore the picturesque Maltese coastline, visit idyllic neighboring islands, or cast your line and go fishing? Look no further than the wide array of exhilarating boat trips available in Malta! Embark on a journey of discovery and soak up the breathtaking Mediterranean sea views from a unique and exciting perspective. Feel the refreshing sea breeze in your hair as you glide along crystal-clear waters, bask in the warm sunshine, and take in the stunning scenery.
Step into the Timeless Beauty of Mdina – Uncover the magic of the enchanting "Silent City" of Mdina – a captivating medieval walled city brimming with rich history and culture. With its charming narrow streets and awe-inspiring architecture, Mdina is the perfect place to get lost in the past and immerse yourself in a bygone era. Wander through the quaint alleyways and admire the impressive fortifications, elegant palaces, and stunning churches that make this gem of a city a true masterpiece.
Where to stay in Malta
With various options to suit every budget, you're sure to find the perfect accommodation. Treat yourself to a luxurious stay at one of Malta's top-rated hotels, or save some money by staying in a cozy hostel. If you prefer the flexibility of a self-catering option, check out our Porto Azzurro Aparthotel, which offers all the comforts of home.
Malta in spring is a vibrant tapestry of history, culture, and natural beauty. With so much to see and do, you'll never be bored. So come and experience the best of Malta this spring, and let this enchanting archipelago capture your heart and soul.
Welcome to Malta in spring!